A Conservation and Restoration Laboratory:
AV Preservation by reto.ch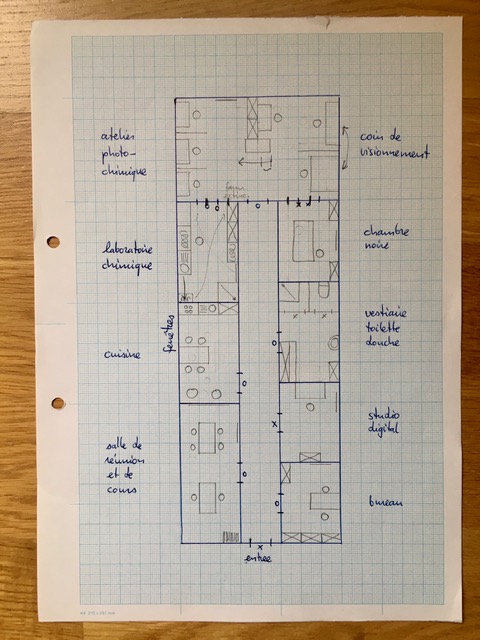 A 2003 drawing for the first laboratory.
This farewell event will mark the end of nearly twenty years of paramount photochemical and digital services provided by AV Preservation by reto.ch.
We always had a particular commitment to the dissemination of audio-visual conservation and restoration techniques among friends, colleagues, scholars, students and any interested person. We also invested a large amount of time and money in open-source projects, which we believe are beneficial for the archival community.
What and How
A lecture by Joshua Levy, Michal Cohen and Reto Kromer with screening of some of the highlights, followed by an informal Q&A session and light refreshments.
When and Where
The plan is to offer an in-person event with webcasting, hosted by the Lichtspiel in Bern on Thursday the 29th of June 2023, starting at 5 o'clock sharp here in Switzerland (that's 15:00 UTC). Of course, this might change depending on the global sanitation emergency, the global climate emergency, the Third World War "et cetera et cetera et cetera".
---
Note
Just in case, we are quoting here the king [Yul Brynner] in The King and I by Walter Lang (USA 1956).
---
2023-03-14