Hermann Wetter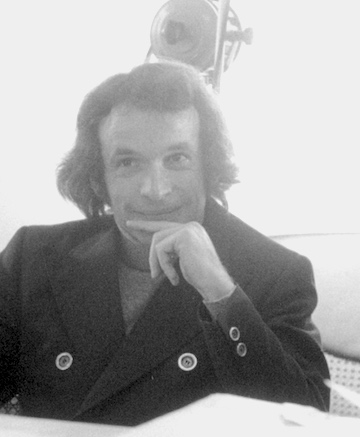 We would like to remember Hermann Wetter (1935–2012) and pay him tribute on the 10th anniversary of his passing: great friends are hard to find, difficult to leave, impossible to forget.
For the Swiss film scene Wetter was a laboratory technician, film director, newsreels producer and special effects artist. Hermann Wetter was also known as a gifted painter and musician. And Hermann was part of our team during the last seven years of his life, working part time as photochemical restoration magician.
What and How
A short introduction with screenings by Joshua Levy and Reto Kromer. Then we will open the floor and your contributions in German, French, Italian and English are most welcome! Sadly, the traditional light refreshments cannot be served either this time …
When and Where
Online on Saturday the 15th of January 2022, starting at 5 o'clock sharp here in Switzerland (that's 16:00 UTC). We will use a Jitsi-based platform and the link will be provided in proper time.
The admission is free, but a registration by email is required, as the seats are limited to two dozen or so, in order to allow direct exchange of memories between the attendees, and Hermann's friends will have the precedence over onlookers.
---
2021-12-17